Lotte,
your H
ostel
in
Heidelberg
Lotte-Hostel is located in the heart of Heidelberg's old town. The Hostel is in one of the oldest houses in Heidelberg, just 5 mins walk downhill from Heidelberg's Castle. You will stay here in one of the oldest houses in the city, directly below the castle.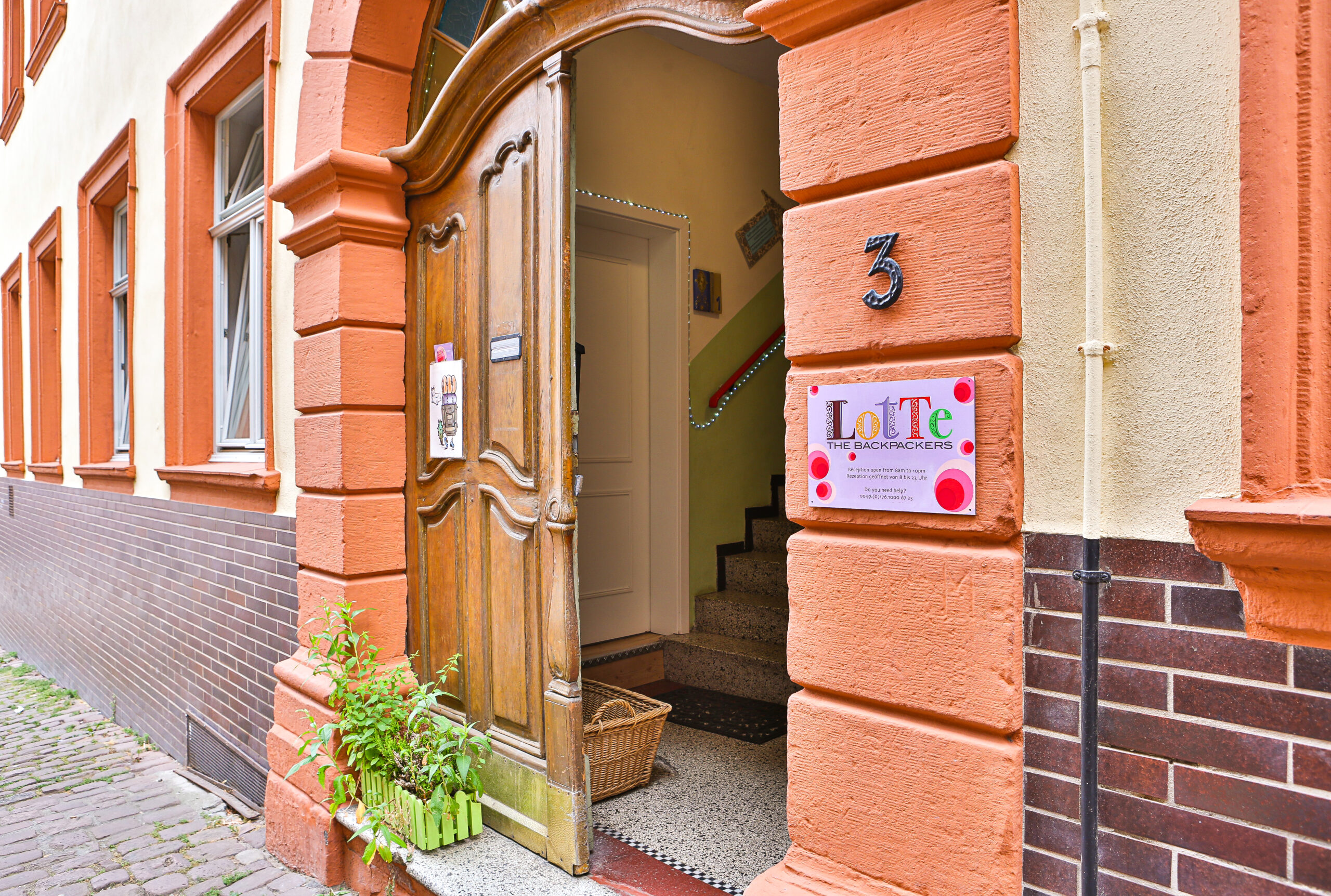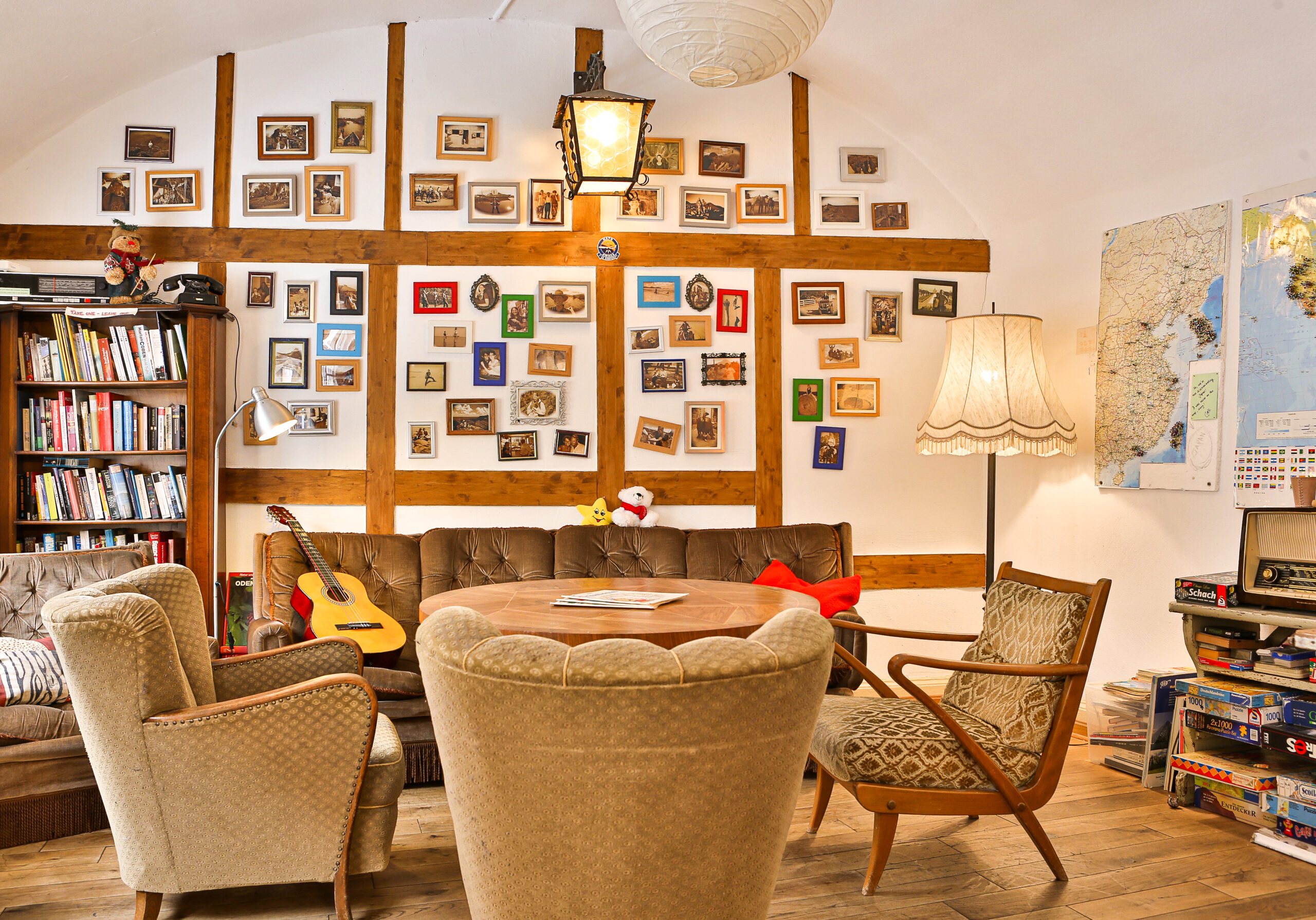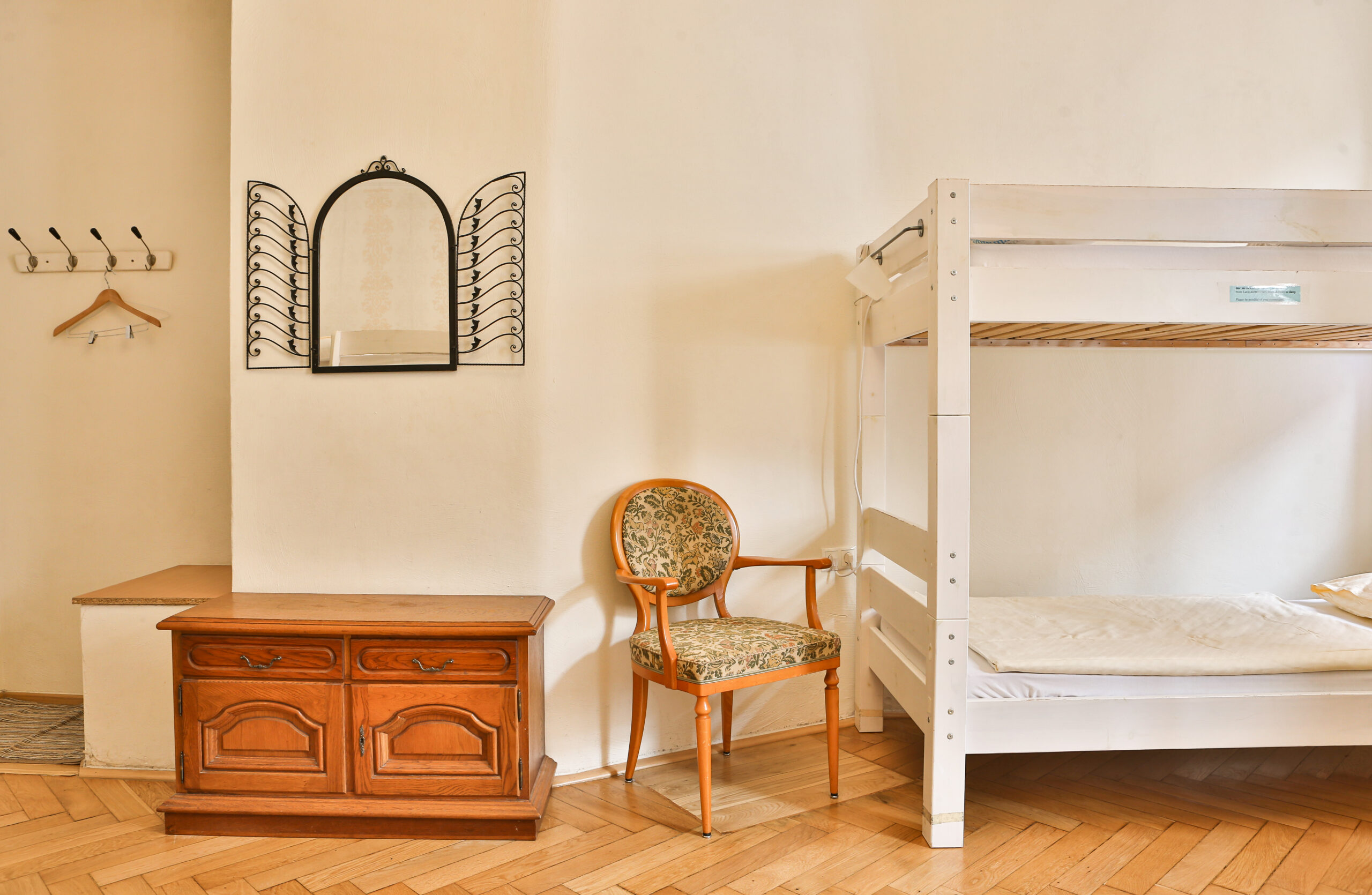 In our eight retro-modern designed guest rooms you'll feel like you're back in the good old days, staying in a real apartment building from the old days.
Many sights, bars, restaurants and Heidelberg's main shopping street are all just a few minutes' walk away. Become part of the Lotte family!
What our visitors say about us



Fantastic and very "homely" hostel. Loved the communal area! In a great location and Carmen was very nice and gave me some fantastic recommendations for my stay. Would definitely book again if I'm ever in the area.
Such a lovely place which I can only recommend!!
Nice experience in ancient house, stuck ceiling renovated, kitchen perfect, muesli w H-milk and Hafer milk free, bathrooms spick n Spack, but the vibes in the hostel are those everything is under control, pls don't do the wrong step and w 29 & expensive for a bed in a dorm .,,,
Absolutely clean and cosy hotel to stay. Very friendly staff 🙂 Thank you Carmen!
Super liebevoll eingerichtete Zimmer, tolle Küche und Gemeinschaftsraum. Sogar für ein kleines Frühstück und Kaffee war gesorgt. Freundliches Personal hat super Empfehlungen für meinen Aufenthalt gegeben. Die Lage ist mehr als perfekt, direkt am Schloss und in der wunderschönen Altstadt. Bartouren sind Freitagabends sehr empfehlenswert! Ich komme gerne wieder.
여태 유럽여행 다니면서 지냈던 호스텔 중 역대급 최고 호스텔!! 1박만 지내고 가는게 아쉬울 정도!! 강추 호스텔!!!
Gunjan Khandelwal
2023-02-05
Comfortable, cozy, met many people within a day. Felt nice.
This super cute hostel is far and away in a class of its own here in Germany...one of the best EVER in my 20+ years hostelling! For example, coffee machine with freshly ground fairtrade organic beans and milk (even oat milk) just sitting there for free use 24-7? Unseen and unheard of! And where you can meet other travellers from all over the globe? And I really love when they say "Home away from home" and it really wasn't false advertising! I had a wonderful 1 week stay. It really makes a difference when it is an owner run hostel who cares so much about her business. Thanks so much for the helpful, friendly, clean and cosy hospitality Carmen, Barbara and Team!😊👍
Contact
+49 (0)6221 – 735 0 725
info@lotte-heidelberg.de
Burgweg 3, 69117 Heidelberg
Opening hours
8 to 13 and 14 to 21 o'clock

Check-In
until 21 o'clock

Luggage storage
8 till 21 o'clock