Lotte,
your H
ostel
in
Heidelberg
Lotte-Hostel is located in the heart of Heidelberg's old town. The Hostel is in one of the oldest houses in Heidelberg, just 5 mins walk downhill from Heidelberg's Castle. You will stay here in one of the oldest houses in the city, directly below the castle.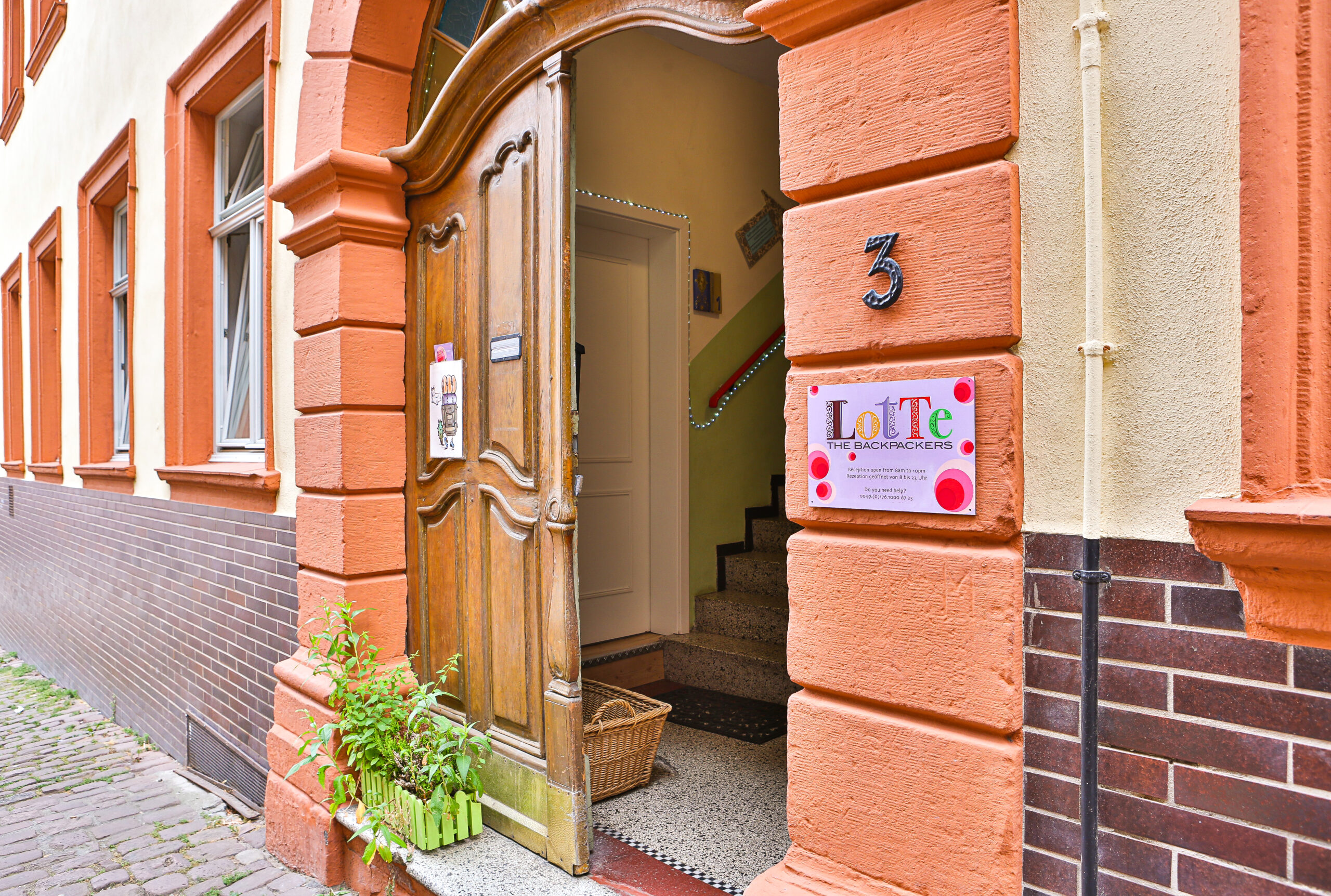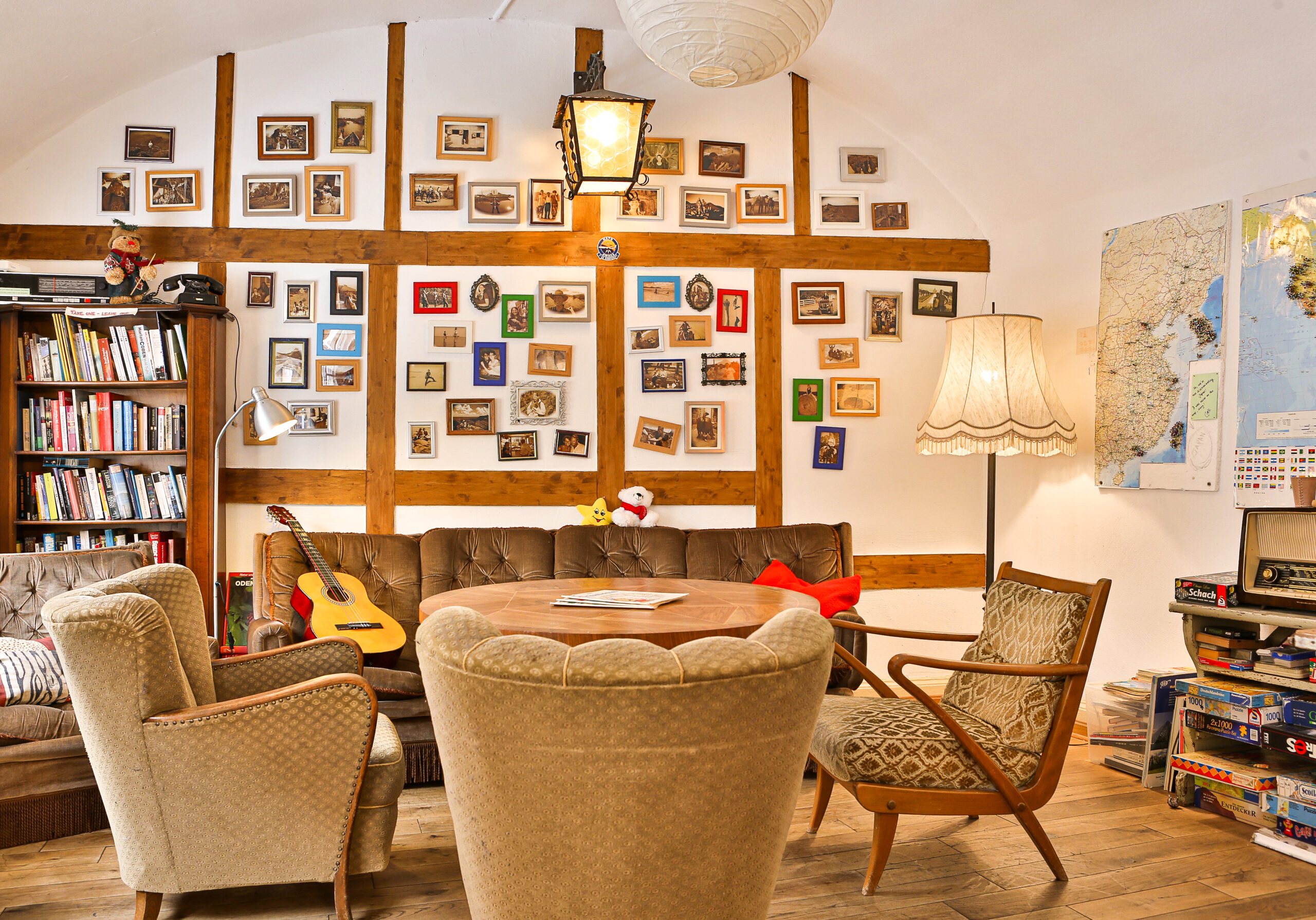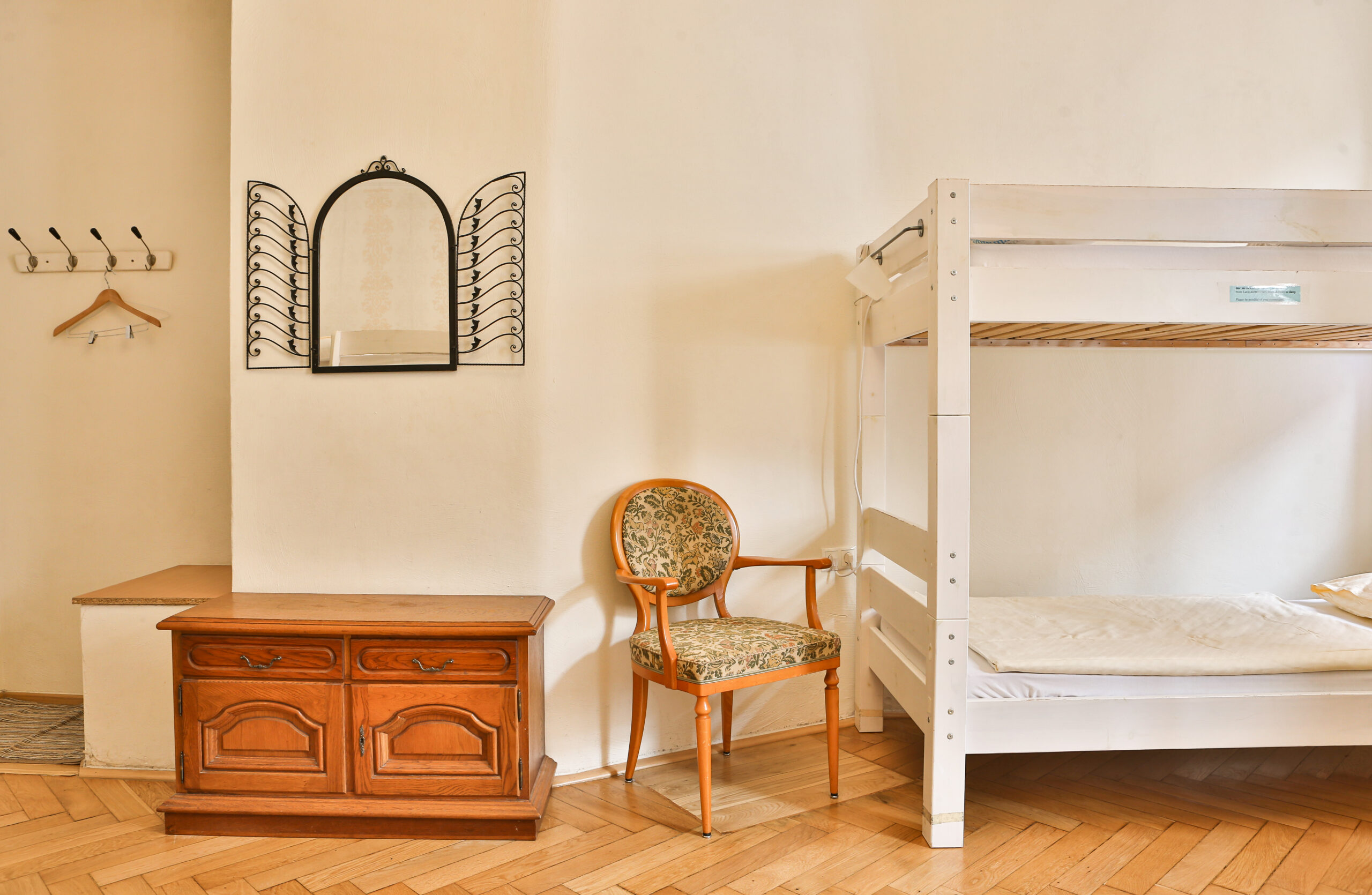 In our eight retro-modern designed guest rooms you'll feel like you're back in the good old days, staying in a real apartment building from the old days.
Many sights, bars, restaurants and Heidelberg's main shopping street are all just a few minutes' walk away. Become part of the Lotte family!
What our visitors say about us



The best hostel I ever went ! It seems like a tiny house, family atmosphere. Carmen (the owner) is so so nice! She informed us to what to visit, about some hikes around the city... There is a kitchen and a common room so cute! And Carmen respect the environment the most she could, everything in the hostel is thinking for the environment. If you go to Heidelberg, book this hostel cause it's the best of all !!
The moment I arrived, it felt like I was instantly like home, the hotel has a "Backpackers" aesthetic, feeling literally the history of this place. The location is right in the middle of the old part of Heidelberg, with the famous castle ruins just minutes away. The people where very friendly and learning new people is very easy.
Fantastic service and really friendly staff! Great rooms and beds with comfy mattresses. Recommend going there also for the great location and view from the bathroom. 🙂
Very cute, very clean, friendly staff and great location within the historical centre! Excellent morning coffee too!
Wir (sechs Personen) haben das Wochenende in Heidelberg sehr genossen und im Hostel Lotte nach anstrengenden Tagen erholsamen Schlaf gefunden. Es war gepflegt, angenehm, rundum zum Wohlfühlen; die Kommunikation im Vorfeld, während des Aufenthalts sowie im Nachgang freundlich und verbindlich. VIELEN DANK!
Good rooms, great friendly staff. Kitchen well equipped, sitting room big and cozy with lots of games and books. Loved our extended weekend there.
Best hostel I've been to so far. The host was very welcoming, friendly and flexible. The room was great, the bathroom was big, the kitchen had everything you needed and the living room was cosy. Everything was clean. I met nice people there, this hostel really has friendly vibes. Moreover, it's located next to the castle. Perfect stay, I will definitely recommend Lotte Heidelberg!
Probably one of the most hospitable and helpful hostels I have ever stayed at 🙂 besides that, everything is super clean and the beds are comfortable.
Sehr schlecht nicht zu empfehlen für eine spontane nach auf keinen fall! Sehr enttäuscht
Contact
+49 (0)6221 – 735 0 725
info@lotte-heidelberg.de
Burgweg 3, 69117 Heidelberg
Opening hours
8 to 13 and 14 to 21 o'clock

Check-In
until 21 o'clock

Luggage storage
8 till 21 o'clock